Armour White - Sancell Padded Mailer Bags
Sancell's EnviroProtecta-Lite end opening bag comes in a matt finish for improved labelling. The Lite version of Sancell's ProtectaBag has less PE content making it more environmentally friendly. Offering all round padded protection with strong tamper evident seals, Sancell's EnviroProtecta-Lite maximises the security of your goods in transit.
Join the latest trend of dispatching through Sancell poly bubble mailers. Sancell established in 1988 in Australia has developed as one of the top brand names in manufacturing business of protective bubble wrap packaging with a solid reputation for best in class quality. As being the leading online poly bubble mailers supplier in Australia, we offer an extensive range of bubble mailers. Sancell poly bubble mailers are made of LDPE co-extruded film. Whether the concern is water resistance, moisture resistance, impacts, heat resistance, size, environmental conditions, budgets, seal, flap, colour, tearing possibility or packaging ease, our Sancell poly bubble padded mailers provide the perfect solution. You can choose the most suitable sizes from the wide range in stock; correct size are very important as they reduce the despatching, labour and postal cost.
The best in class puncture resistant and waterproof Padded Bubble lining absorbs the shocks and jostles during transportation and handling at different stages, so, the content within stays safe. It ensures that your products reach to recipients undamaged. Smooth layer inside the poly bubble mailers facilitates for quick and easy products insertion. Smooth white colour exterior enhances look of customized printing that we offer with distinctiveness. If you want to add a style to safest mailing services and also want it to be eye catching, get in touch for the best cost effective Padded Bubble mailer solution. We offer customized solutions also to meet out specific requirements.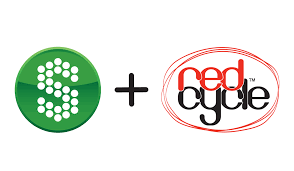 Recycled & Recyclable!
Each Armour Padded Mailer Bag is made from LDPE4 and contains a minimum of 15% Recycled content!
The entire Armour Bag range is RedCycle approved and can be placed into RedCycle bins in over 1,850 supermarkets Australia wide.
When supporting your local Australian manufacturer, you are not only supporting the local economy but reducing your carbon footprint and contributing to a more sustainable future.